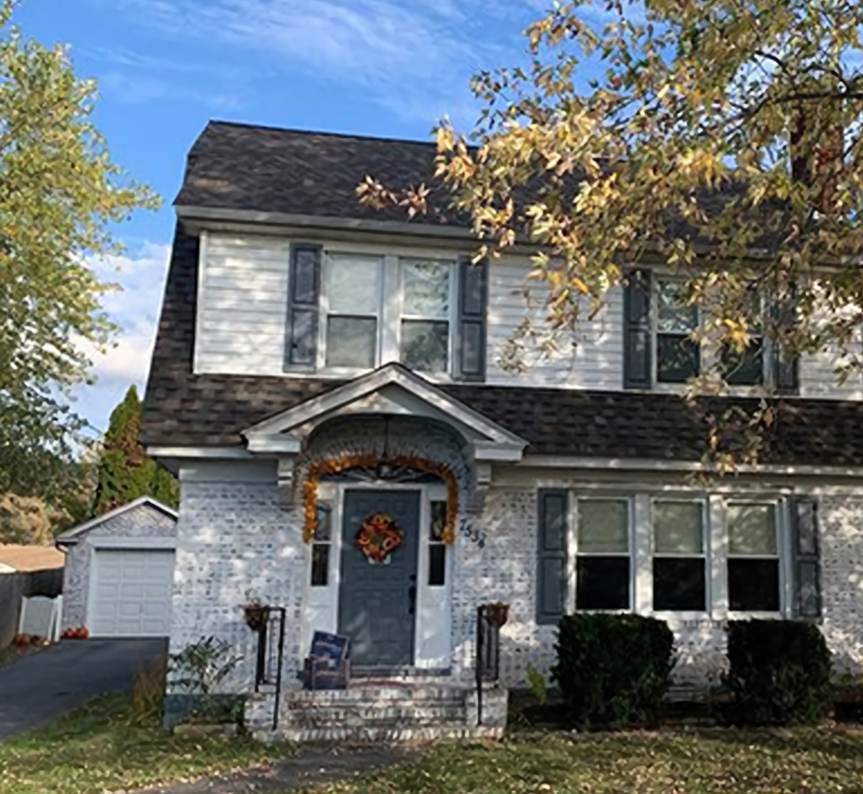 Thinking of Great Service? Think Happy Home Roofing!
Are you looking for fully licensed roofing companies in Washington County, MD? Happy Home Roofing is here to provide you with excellent service at an affordable price. Whether you're looking for repairs on your existing roof or installing something new on your residential or commercial property, Happy Home Roofing is ready to help you tackle whatever roofing project you have envisioned for your home.
We are a full-service contractor that focused on the client experience and delivering a quality product each time. To fulfill that need, we've brought together a team of passionate professionals to serve each homeowner as a client, not a customer. When we established Happy Home, we believed that the market wanted a roofing company that focused on the transparency, education, and authenticity that such a major investment deserves. We believe in solid relationships with each client, as we say it is more than just a roof. Call today for your free consultation.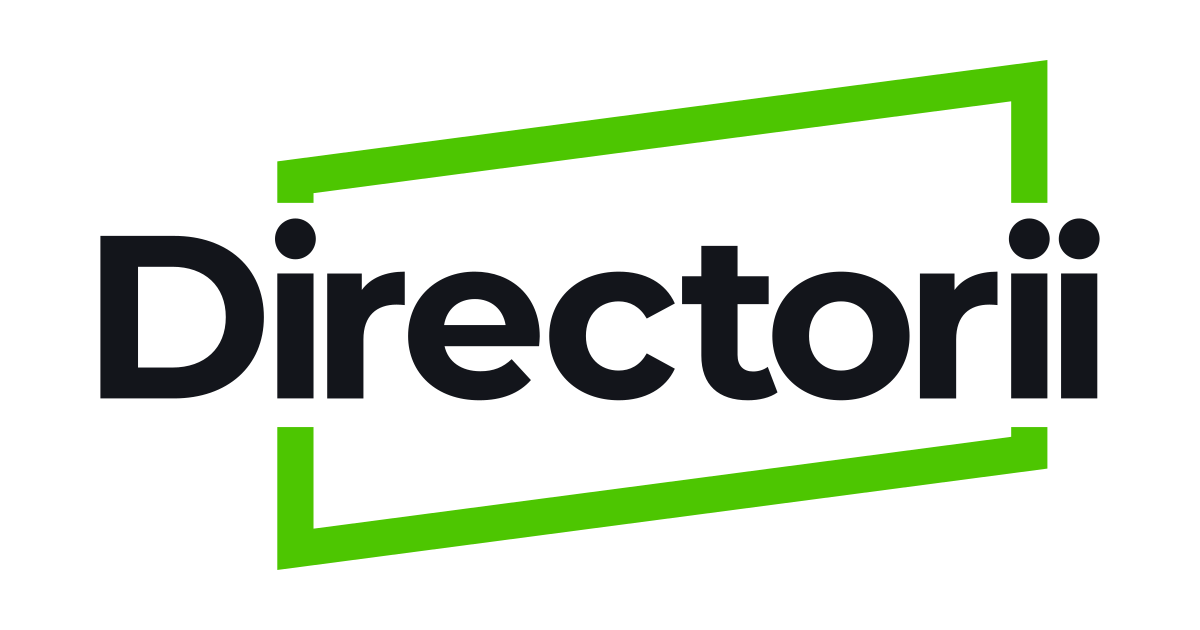 We warranty and guarantee our roofing and construction work.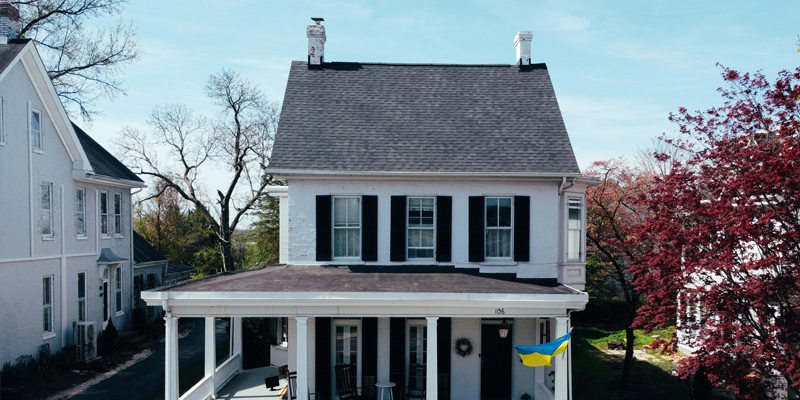 Your home is more than where you live, it's where life happens. We help homeowners with all of their residential roofing needs. Whether your existing roof requires a repair or your home needs a complete roof replacement, our team of specialists is here to help. We also provide gutter services to further safeguard your home.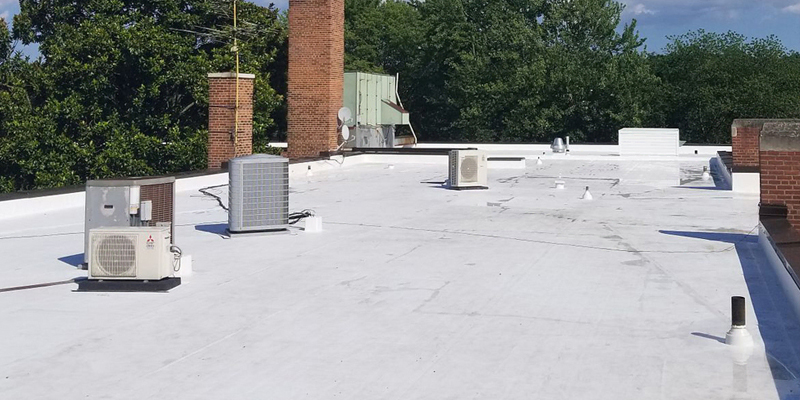 We understand the importance of keeping your business running. We will give your commercial building the same attention to detail as we would on your home. No matter if your roof project is big or small, you can count on our commitment to getting the job done.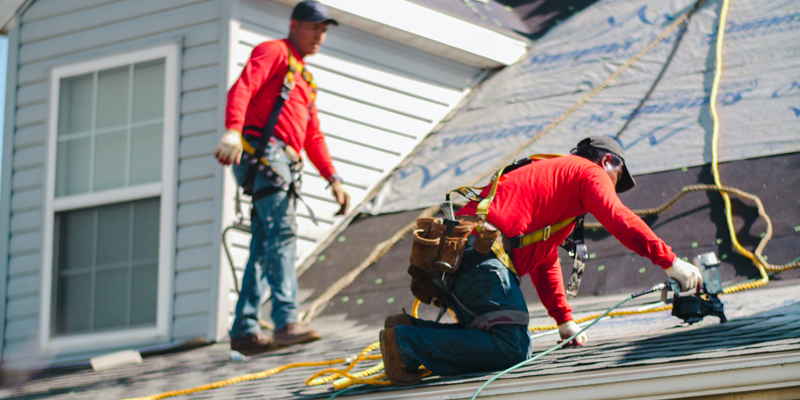 A new roof can enhance your home's energy efficiency, add style and enhance curb appeal. Not sure where to start? Our experienced team will guide you through the process from start to finish and work to stay within your budget.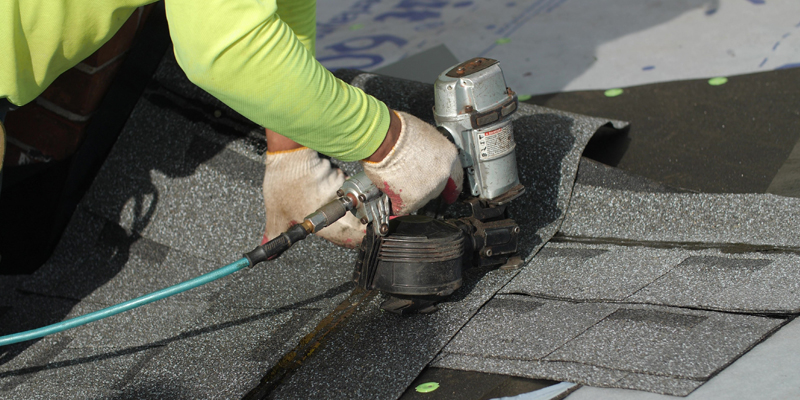 In some cases, your roof can be repaired instead of replaced. The Happy Home Roofing team will never suggest more than you need or use pushy sales tactics – that's just not our style! We will perform an inspection to check your roof's status. If your roof is generally in good condition, a roof repair with quality workmanship might be able to extend its life. We provide standard repairs as well as storm damage repair services.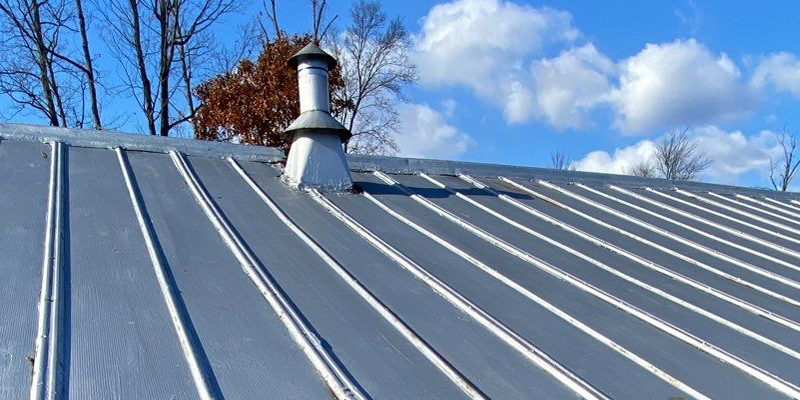 A metal roof is the most durable material available on the market. A metal roof from Happy Home Roofing may very well be the last roof you ever install. That's because they last for 100+ years. It's a great investment in long-term safety and protection for your family.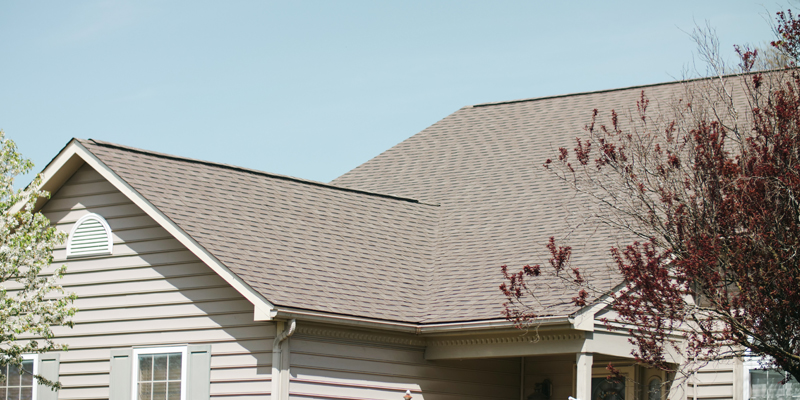 Asphalt shingles are our most popular roofing material because of their affordability and durability. The three-tab shingles come in a variety of colors and styles so you can select options based on your personal preference. We have also worked with copper roofing and synthetic shingles, which may last up to twice as long as asphalt shingles.
Why Customers Choose Happy Home Roofing for Their Roofing Needs
Committed to You
We understand that clients worry about the entire process, the cost, and getting ripped off by shady contractors. When it comes to your roof, you shouldn't have to roll the dice. We understand these concerns when making a major investment, and that is why we have implemented the industry's top practices: Company Cam to ensure transparency, affordable payment options, Directorii Guarantee to allow peace of mind, and a dedicated project coordinator to guide every client through their process.
Lifetime Warranties
At Happy Home Roofing, we are proud to offer a lifetime workmanship warranty on our services, as well as a one-year labor warranty for repairs, and manufacturer warranties varying from ten up to fifty years. We stand by our products and our talent, and we want you to rest easy in the knowledge that your roof will be in good standing for a long time.
Part of the Hagerstown Community
Just like you, we live and work in this community. We like to say that we don't have customers – we have friends and neighbors. Our job is to not only protect this community by ensuring we all have secure roofs over our heads, but also to give back and help out those in need. We are committed to supporting charitable organizations in our area with annual donations.
Hear What Our Happy Home Homeowners Have To Say About Our Services:
We have an average of 5 out of 5 customer satisfaction.
Happy Home Roofing is located in and provides roofing services to Hagerstown, MD, and the rest of the Washington County area, including:
Berkeley Springs, WV
Chambersburg, PA
Clear Spring, MD
Greencastle, PA
Hedgesville, WV
Middletown, MD
Spring Mills, WV
Thurmont, MD
Williamsport, MD